Congratulations to AIS major Cathleen Manuel for being awarded an internship with the Golden Gate National Parks and Service Conservancy at Fort Mason, Special Uses and Services Division.
Congratulations to the Johnet Scholarship Recipients for 2019-2020
Michelle Banko (Hoopa Valley), B.S., Nursing
Olivia Chapin (Cherokee/Mohican), B.S., Nursing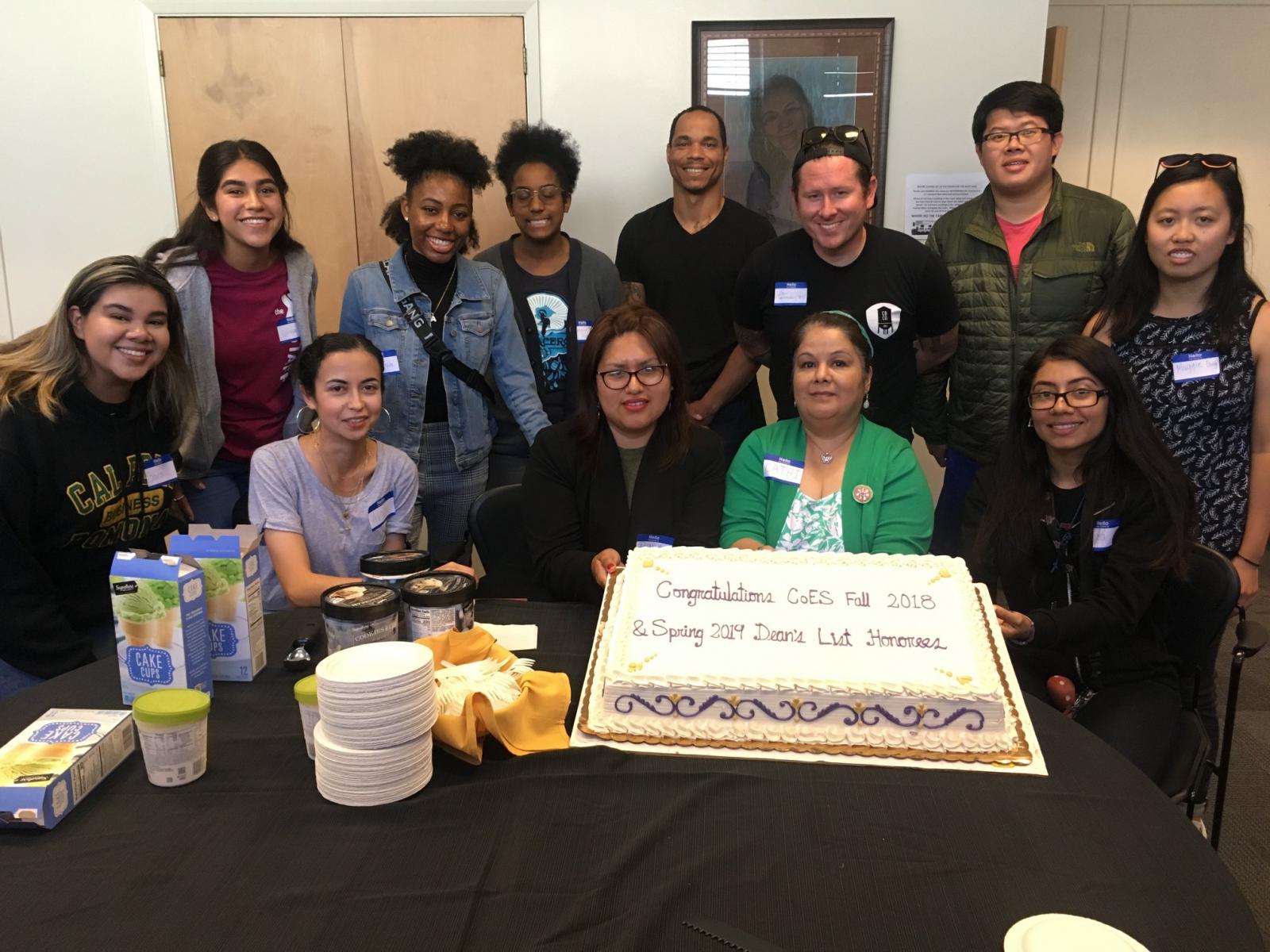 Dean's Honor List, Spring 2019
Congratulations to AIS majors Benjamin Carver and Cathleen Manual for making the Dean's Honor List for Spring 2019. (September 2019)
The Ka Haka Maori and Indigenous Performance Studies Symposium
AIS is co-sponsoring the Ka Haka Maori and Indigenous Performance Studies Symposium, November 14 - 16, 2019. (November 2019)
Resilience
Joanne Barker's digital art is being featured in an exhibit entitled "Resilience" at the Center for the Study of Race and Ethnicity at Brown University. (September 2019)
From Boarding Schools to Suspension Boards
From Boarding Schools to Suspension Boards: Suspensions and Expulsions of Native American Students in California Public Schools is a report resulting from a collaboration by researchers from the Sacramento Native American Higher Education Collaborative (SNAHEC) and the Community College Equity Assessment Lab (CCEAL) at San Diego State University (SDSU): "It is deeply unjust for schools to be complicit in the continued oppression of our youth, and I hope this report starts conversations between Native educators and school systems to address these disparities." (September 2019)
Occupation of Alcatraz Collection
The Bay Area Television Archive is a collection maintained by the Leonard Library. The Bay Area TV Archive's digitization projects are supported in whole or in part by the U.S. Institute of Museum and Library Services under the provisions of the Library Services and Technology Act, administered in California by the State Librarian. For questions or comments about the Bay Area Television Archive, contact Alex Cherian, Bay Area Television Archivist, by e-mail at acherian@sfsu.edu or phone at 415-405-5565.
20 Best Deal for Colleges on Native American Studies
#2 - American Indian Studies at San Francisco State University (2016)
San Francisco State University, a large institution in the heart of the city, is committed to combining strong academics with opportunities for personal development. Among the College's 118 majors is the Bachelor of Arts degree in American Indian Studies (AIS). The primary scope of this degree is to give students an understanding of the complex history, social issues, and politics of the Native American people. Outside of the classroom, students on the AIS track have the chance to work with local community groups. One of these groups is the American Indian Child Resource Center (AICRC), a respected nonprofit that serves Native families in need.
B.A. Created in American Indian Studies
by Katrina Van Loan, Staff Writer (2007)
AIS Major Approved
The proposal was approved unanimously by the Academic Senate in December 2006 and has been approved by the CSU Board of Trustees as part of SFSU's Master Plan in March 2007. It is now being edited in preparation for a review by CPEC.
21st Annual Pow-Wow Flier (1994)