Letter From The Department Chair
Dear Colleagues,
I hope that all is well and you are having a nice day. It is truly an honor to serve you all as

chair

of

the

American Indian Studies Department at SF State University.

The

accomplishments and dedication to American Indian cultures, pedagogy, and student success demonstrated by our faculty, staff, and students serve as examples of best practices within our field.

The

support and success of our alumni continue to inspire and I am energized by

the

employers – particularly those addressing NAGPRA concerns and seeking to maintain workplace diversity here in San Francisco  – that want to hire

the

students we have

the

privilege to teach.
Pedagogical excellence is central in

the

mission of

the

American Indian Studies Department. Faculty, tenured and lecturer alike, take great pride in being guided by interdisciplinary epistemologies within and outside of

the

field of American Indian Studies. This diversity of approaches challenge our students to think critically about

the

differences and similarities between American Indians' lives of

the

past and present and

the

ir own.

The

emphasis placed on duality in

the

curriculum, that link

the

concerns of tribal communities with academic rigor, enable our faculty to harness

the

ir expertise and passion for teaching in ways that lend to greater student cultural competence and prepare

the

m to meet

the

high expectations set for

the

m.
The

excellence in research demonstrated by our faculty is

the

corner stone upon which community relationships and pedagogical rigor within our curriculum rests. Not only does it motivate faculty to keep pushing accepted boundaries within

the

field but outside it as well in

the

areas of cultural ecology, ethnography, ethno-linguistics, history of consciousness, mixed-race studies, and music.  Our professors represent a small cadre of scholars who have distinguished

the

mselves both nationally and internationally while seeking to challenge

the

most ingrained myths about American Indians,

the

roles

the

y have played in

the

United States and internationally, over time, and

the

goals of historical and contemporary cultural maintenance and revitalization movements.

The

se focal points of analysis and investigation lend to

the

preparation of

the

next generation of inquisitive American Indian Studies scholars.  
The

success of our faculty is indelibly linked to student success. Faculty success would not be possible without motivated students that are committed to achievement when faced with rigorous courses of study. In a similar vein, student success would not be possible without faculty wedded to empowering learners to cope with

the

barriers to achievement faced (i.e., food and housing insecurities and

the

need for mentoring and tutoring). It is this empowerment that shows how our faculty meets

the

university mission of preparing students for

the

twenty-first century. Consequently, our graduates further

the

department's reputation for producing critical and informed thinkers that are able understand American Indian diversity within San Francisco, other Bay Area communities, and nationally. It is my sincere hope that this semester will be one of continued exploration, where new students find a niche within our major, current students continue to achieve and break down

the

barriers in

the

ir way, and faculty continue to indefatigably ensure

the

ir success.  
While you all were considering me for

the

position of department

chair

, I came up with three goals for this semester that map onto President Wong's Strategic Plan (see http://planning.sfsu.edu): resilience, equity, and community. My efforts to ensure resilience in

the

department will consist of grandfathering in

the

best practices created by my predecessors (i.e., Dr. Joanne Barker and Dr. Andrew Jolivette) and active consultation with faculty, alumni, and community liaisons to discover new ones. To ensure equity, my efforts will consist of revisiting department policies and procedures, through active dialogue with tenured and lecturer faculty, to ensure effective communication and equality in all aspects of department business. Lastly, to facilitate community, my efforts will include outreach to strengthen

the

common unity between faculty, students, and community members on and off campus to promote

the

growth of our department in pedagogical practice, relevance, and rigor.    
It is in

the

light of department growth that I not only have

the

honor of welcoming faculty back for

the

2016-17 academic year, I also have

the

honor of congratulating Dr. John-Carlos Perea on his recent tenure and promotion to Associate Professor. Dr. Perea's tenure and promotion, like that of Dr. Barker's and Dr. Jolivette's recent promotions to Professor since Professor Emerita, Dr. Betty Parent, mark historic milestones for

the

American Indian Studies Department. With

the

most tenured faculty and most full professors in

the

history of our department, we stand strong. It is also a pleasure to welcome three new Lecturer faculty into our department: SF State alumna Professor Amanda Whitecrane, Professor Luis Chavez, and Professor Rain Prud'homme-Cranford.  
            In closing, I want to thank all of you for your tireless commitment to student success and

the

growth of American Indian studies within and outside of our campus and local American Indian communities. Your support of

the

department ensures that

the

legacy of Richard Oakes and

the

student demand for relevant American Indian education and pedagogies further motivates us to maintain a robust curriculum that meets

the

needs of our students,

from

first time freshmen through life-long learning elders. 
Robert Keith Collins, PhD
Important Dates for Fall 2016
Students can submit the form to declare the major or minor between September 1 - November 1, 2016.
·         August 24: First Day of Instruction
·         September 14: Last Day to Add/Last Day to Drop
·         September 30: Last Day to Submit Graduation Application for January 2017*
·         October 19: Last Day for Credit/ No Credit Grading Option
·         December 14: Last Day of Instruction
·         December 15-21:  Final Exams
* Please complete your graduation application and begin the process of advising and obtaining signatures at least ONE month prior to the deadline. 
More dates and deadlines can be found here: http://www.sfsu.edu/~admisrec/reg/regsched2167.html
20 Best Deal for Colleges on Native American Studies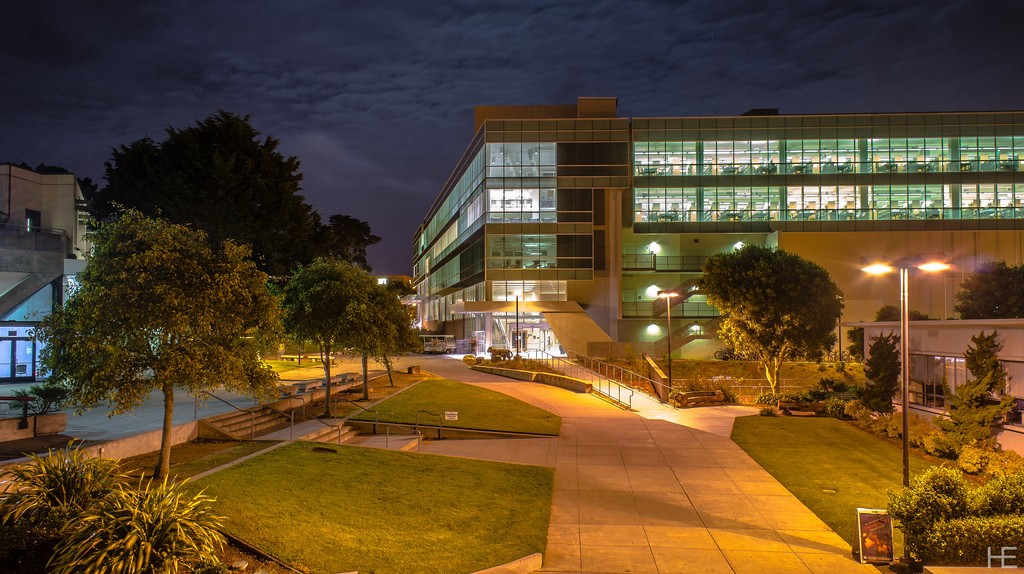 #2 - San Francisco State University
San Francisco, California
Points: 12
Enrollment: 29,465
Net Price: $9,356
San Francisco State University, a large institution in the heart of the city, is committed to combining strong academics with opportunities for personal development. Among the College's 118 majors is the Bachelor of Arts degree in American Indian Studies (AIS). The primary scope of this degree is to give students an understanding of the complex history, social issues, and politics of the Native American people. Outside of the classroom, students on the AIS track have the chance to work with local community groups. One of these groups is the American Indian Child Resource Center (AICRC), a respected nonprofit that serves Native families in need.
Archived News:
"B.A. Created in American Indian Studies"
by Katrina Van Loan, Staff Writer
http://xpress.sfsu.edu/archives/news/004990.html
AIS Major Approved
The proposal was approved unanimously by the Academic Senate in December 2006 and has been approved by the CSU Board of Trustees as part of SFSU's Master Plan in March 2007. It is now being edited in preparation for a review by CPEC.
To see a copy of the proposal, click here.
http://www.sfsu.edu/~ais/AIS.pdf
Honoring The Past
Richard Oakes (Mohawk)-AIS
Founder and Indian Activist
-About the Richard Oakes Memorial Center at SFSU
-History of American Indians in California
-Alcatraz Is Not An Island
-The American Indian Occupation of Alcatraz Island, 1969-1971- Photo Collection
Wilma Mankiller (Cherokee) - SFSU Alumnus
Mankiller: A Chief and Her People
By Michael Wallis and Wilma Mankiller
(Griffin Trade Paperback, 1999)
Deron Marquez (San Manuel Band of Mission Indians)- Tribal Chairman and SFSU Alumnus
San Manuel Band of Mission Indians